[120211] SHINee Taemin - 도시여 안녕 (Goodbye City)
Let me bask in the glow of that cap for just a minute more...
because I am about to eat my words of a few weeks ago...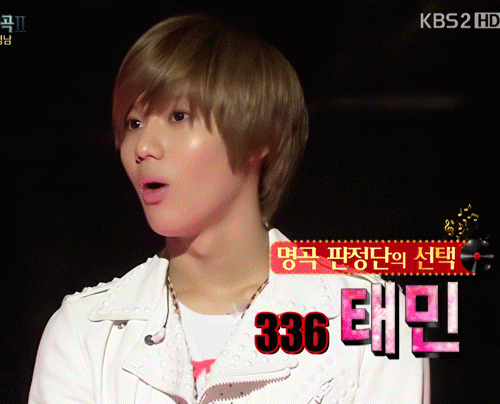 Gif credit where due
Okay "I was wrong"
And I have never been happier to admit it in my life.
Taemin has proven without a doubt he is a world class dancer and now singer.
This performance first had me open mouthed
second, sobbing
third, cheering like crazy.
All he needed in that pose captured above was wings,
for this was truly a heavenly performance.
How could I possible love him more right now?
l2O2ll Taemin winning over Lee Jung + talk cut @!mm0rtal $0ng 2
credit as tagged
Good for you baby!
You deserved this win,
because I know you have been working your little SHINee heart out for this!
Saranghae Taeminnie Saranghae
Gif credit as tagged and where due
Update: Awesome fancam!
l2Ol3O Taemin 'Goodbye City' full fancam @!$2 recording
credit as tagged/ never mention the show's name / pls DO NOT rip & re-upload
Update: Video with subs - Thank you Jujugal!
[eng] 120211 Taemin Goodbye City
Uploaded by
jujuwol
on
Feb 11, 2012
[eng] I2o2II Taemin Talk & Result
Uploaded by
jujutaem
on
Feb 11, 2012